I wanted to run out of the doctor's office when he asked that one question: "How's your health?"
My husband and I spent a full day at the Cooper Clinic for Dr. Ken Cooper's complete medical check-up. Dr. Cooper is one of my heroes! He saved my dad's life when he found some heart issues that could have led to a heart attack. When my husband had a recent serious illness, he offered to meet with us to go through the results. He's also a God-fearing, humble, brilliant man—an expert in health and wellness.
That said, there was a moment when I wanted to run right out of his office and hide. My husband let slip to the doctor that my last regular check-up was in 2014. Yes, you read that right . . . five years ago.
Instantly, Dr. Cooper kindly and slowly put his pen down, looked up at me—which felt like God peering into my soul—and asked, "Did I hear that correctly . . . your last check-up was in 2014?"
Health Takes Work
Let's just say, lying to Dr. Cooper about health is like lying to God about anything . . . you just don't do that.
So, I tried to skip past the inevitable by explaining why. I said, "Well, as you know, Dr. Cooper, my son's disabilities require constant medical intervention, so I am at a doctor's office often . . . it's just more for him than me . . . and, yes, it was in 2014 . . . let's get back to discussing my husband's health." NONE of that worked. He was so kind, but he said directly what I knew to be true. What good am I to anyone if I'm not taking care of myself? I KNOW this to be very true, but knowing something doesn't make us healthy. We must act on what we know is right and true as we live life each day.
You may not have a special needs child or an aging parent or sibling or friend, but every person on earth is a caregiver. God's Word tells us every person is created in God's image and has an eternal soul. That means human life is invaluable, and because human life is invaluable, we must take care of it . . . for ourselves and for others. Everything that comes out of you . . . your decisions, attitudes, actions, beliefs, choices, thoughts, words . . . everything begins inside of you and inside of me. When we fail to take care of us, we compromise our health.
OUCH!
Please let that sink in. When we fail to care for our bodies, we compromise our physical health. The same goes for our soul. When we fail to care for our souls, we compromise our spiritual health. Our physical bodies have an immune system—the body's first response to illness. In a similar way, our spiritual immune system is the soul. When we fail to attend to our soul, the enemy like a deadly virus has an easy entry that can cause so much damage.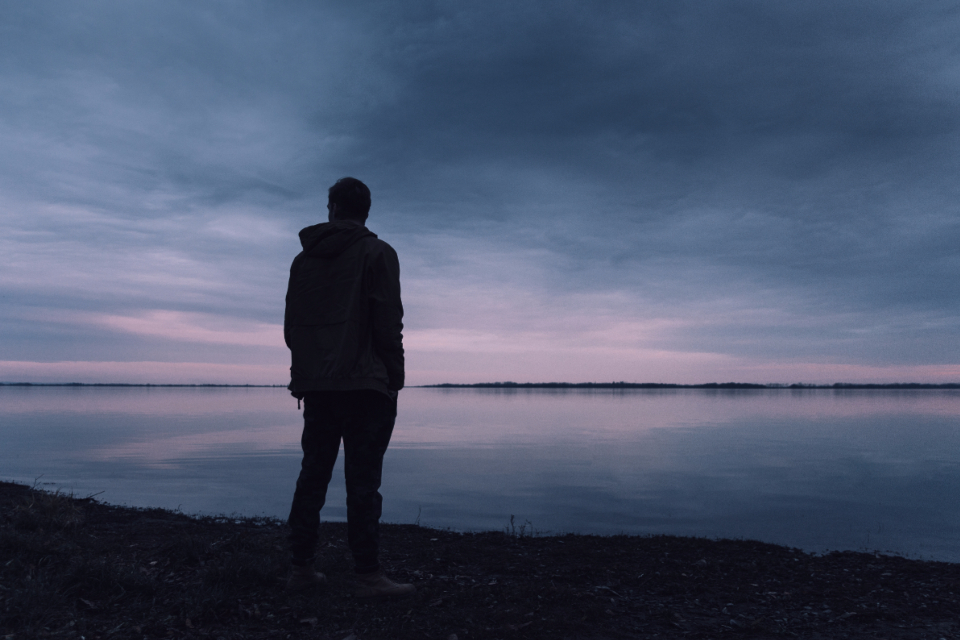 Soul Care Takes Work
In recent days, I've been pondering my physical and spiritual self. I've not attended to either as God longs for me to do. My appointment with Dr. Cooper was a wake-up call for me to attend to my body and soul.
How are you doing with your soul care? I ask that because your physical care is rooted in a soul decision. Mine hasn't been made with wisdom and I have a litany of "reasons" which are poor excuses that don't matter.
YOU matter. You matter to me. You matter most to Jesus. There isn't another YOU on this earth. Our Lord made you, loves you, and longs to be in a healthy, loving relationship with you. He always does His part . . . are you doing yours?
I've chosen to take some time in September for self-care. I'm not hiding something; I'm just learning to set a boundary that's been needed for a long time. I'm turning off all electronics, leaving my phone at home; I won't be checking in on any of my work. My project manager is more than capable of taking care of everything. You're in good hands for a few weeks!
I will be spending time with Jesus, with my family, and in quietness. I need to hear from my heavenly Father who is calling me to a healthier place, inside and out.
Let Me Hear from You
How about you? How would you have answered Dr. Cooper? Are these words uncomfortable? No excuses! When you think of being off the grid for a few days, do you cringe a little? Does cutting all electronics out of your life scare you? Have you asked yourself why?
It's my guess that you need some time to care for yourself as well. Maybe you need to recover . . . body, soul, mind, spirit. That can't happen unless you choose for it to happen. Your soul matters. God is longing to be with you and lead you to a new level of love, comfort, grace, and peace.
So how about it . . . let's work at getting healthy! I'll do my part, and I hope you will do the same. Connect with your Creator who is waiting to fill you up. A healthy you will provide a healthy "us"; and a healthy us will touch the world with the message of God's healing and hope that is eternal!
You can leave a comment by clicking here.
Want more? Subscribe to Reframing Ministries for content delivered right to your inbox full of help, hope, healing, and humor for people, just like you and me, walking through pain.