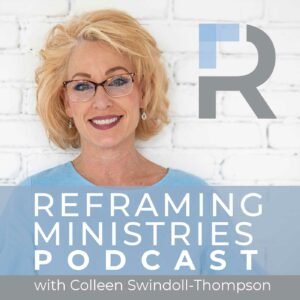 Is your people tank running on fumes? Maybe you feel overloaded and have no capacity to deal with relationship issues, so you just ignore them and press on. Or maybe your schedule is so overwhelming that you deeply crave personal connection outside of the long list of daily to-do's. Today Colleen Swindoll Thompson has the privilege of talking with Dr. John Townsend, a nationally-known leadership consultant, author, and psychologist, all about relationships.
Listen in to learn:
Relationship keys that work even when time-challenged
How to get acquainted with our own relational needs
Why we need give-and-take relationships
The relational nutrients needed for growth and health
Show Notes
You can read more about these relationship keys in Dr. Townsend's book People Fuel.
Are you feeling stuck in your life and career? A growth program to help foster your 2.0 professional life may be just what you are looking for. Check out this short video from Dr. Townsend about the Townsend Institute here.
Let Me Hear from You
You can leave a comment by clicking here.
Want more? Subscribe to Reframing Ministries for our latest content and to also receive instant access to our free 5-Day Patio Video Devo Series!