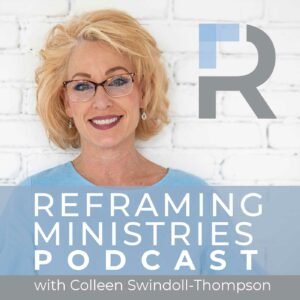 Colleen's family has been on a healing journey with their youngest adult son who has a number of complex physical diagnoses, along with disabilities and other challenges. Through the struggle, the unknown, and the lack of answers from traditional western medicine, they found the help and benefits of functional medicine.
Today Colleen Swindoll-Thompson has the opportunity to speak with Dr. Jill Carnahan, a functional medicine expert who has been featured in People magazine, Shape, Forbes, and The Huffington Post. As a survivor of breast cancer, Crohn's disease, and toxic mold illness, she brings a unique perspective to treating patients in the midst of complex and chronic illness.
In this episode, Colleen and guest Dr. Jill dive into how to get to the root of physical issues. You will be encouraged by her science-backed medical knowledge delivered with authenticity, understanding, and love.
Listen in to learn:
What is functional medicine?
The importance of getting to the root of issues, not just medicating symptoms
How functional and western medicine can work together
How trauma plays a big role in our health
If you are new to functional medicine, where to start
Show Notes:
Learn more about Dr. Jill Carnahan, her new book Unexpected: Finding Resilience through Functional Medicine, Science, and Faith, and all the ways God is using her on her website, jillcarnahan.com.