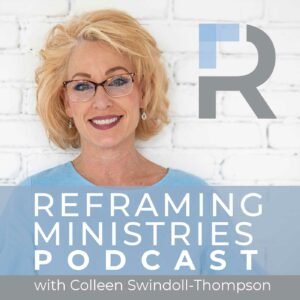 The Olympic Games are infused with anticipation and excitement. Incredibly conditioned athletes from around the world come together to compete, captivating our attention and appealing to our longings for global friendship. But what makes an Olympic athlete? Is it agility? A developed skill? The competence of a competitive coach? Or is there more behind those monumental moments of success? As the games unfold, so do some of the most incredible stories of determined, tested, and tried individuals who made the choice to stay the course and to discipline their bodies and minds year after year. That is the making of an Olympic athlete.
Like an athlete, Joni rises to each challenge, choosing to endure tests, trials, and painful setbacks. She remains focused on the prize, the crown of glory awaiting her in heaven. Joni and her husband Ken are spiritual athletes, determined to stay the course and finish well.
The apostle Paul says:
Do you not know that those who run in a race all run, but only one receives the prize? Run in such a way that you may win. Everyone who competes in the games exercises self-control in all things (1 Corinthians 9:24–25).
I have fought the good fight, I have finished the race, I have kept the faith (2 Timothy 4:7).
And the author to the Hebrews mentions:
And let us run with perseverance the race marked out for us (Hebrews 12:1).
Perhaps you have never considered yourself as an Olympian, but you are if you know Jesus. Even in suffering, there is hope if we choose to depend on Christ and place our lives in His sovereign care. But we cannot do it alone; we must support one another. Let's get back into the game and determine to cross the line finishing well.
Listen in as we revisit this conversation between Colleen and Ken and Joni Eareckson Tada.
Show Notes:
Visit here to explore all of joni&friends' outreaches and resources!
Let Me Hear from You
You can leave a comment by clicking here.
Want more? Subscribe to automatically receive our latest podcast full of help, hope, healing, and humor from and for people walking through pain.