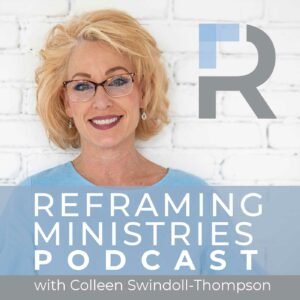 The hit that knocks you down is the one that you don't see coming. Marilyn Nutter and April White know this reality all too well even though their stories of extreme heartbreak, disappointment and loss are very different. Join Colleen Swindoll Thompson as she has a real and raw conversation with these two ladies about how they trudged through the trenches, got back up, and saw glimpses of God along the way.
Listen in to learn:
How loss changes us
Types of loss that you haven't thought of, but are probably experiencing
Hurtful verses helpful responses to someone grieving
How God prepares us for the losses
What wrestling with God looks like for different people
Stories of God's goodness while in the trenches
We pray this conversation encourages your soul and gives you some strength for today and hope for tomorrow.

SHOW NOTES
Find out more about Marilyn Nutter and April White and their book Destination Hope: A Travel Companion When Life Falls Apart at MarilynNutter.com and AprilDawnWhite.com.
Let Me Hear from You
You can leave a comment by clicking here.
Want more? Subscribe to Reframing Ministries for our latest content and to also receive instant access to our free 5-Day Patio Video Devo Series!