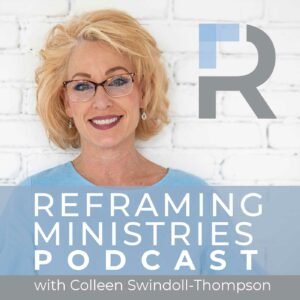 Jodie Ballenger spent her young life fighting authority and digging herself into a deep pit without the prospect of escape. Violence ensued as early battles with drugs and sexual abuse propelled her into a downward spiral. This eventually led to a SWAT team raiding her home, and she lost custody of her 9-month-old daughter. Jodie saw the remnants of a wasted life from behind the iron bars of two different prisons over the course of two years. She made a promise to herself that it was time to make a change.
Join Colleen Swindoll-Thompson and guest Jodie Ballenger as they walk through and unpack her thrilling and heartbreaking story of agony and redemption, showing that a road that seems hopeless can lead to all you ever need.
Listen in to hear:
An incredible story of redemption for everyone today
The struggles of a life marinated in trauma and abuse
How Jesus intersects our lives without us realizing it
We pray that the story shared in this episode will strengthen your soul to know that God IS the God of the impossible.

SHOW NOTES
For more information about Jodie Ballenger go to jodieballenger.com.
Let Me Hear from You
You can leave a comment by clicking here.
Want more? Subscribe to Reframing Ministries for our latest content and to also receive instant access to our free 5-Day Patio Video Devo Series!