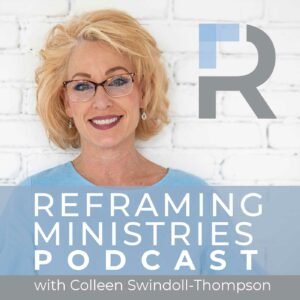 You probably have seen Priscilla Shirer speaking on a stage or read one of her many books or Bible studies. She is a powerhouse in the kingdom of God, yet behind the scenes she and her family have been dealing with incredible loss and grief over the last couple years. Join Colleen Swindoll Thompson and Priscilla Shirer for a candid conversation about the many facets of grief.
Listen in to learn:
The gifts we can give others on their grieving journey
How grief is a process
Why we are able to grieve with hope
How to navigate work, life, and relationships while grieving
The glimpses of God's grace in the losses
We pray this episode encourages your soul and spirit and helps you grip God's anchor of hope in your grief.
For more information about Priscilla Shirer and her ministry go to goingbeyond.com
Let Me Hear from You
You can leave a comment by clicking here.
Want more? Subscribe to Reframing Ministries for our latest content and to also receive instant access to our free 5-Day Patio Video Devo Series!