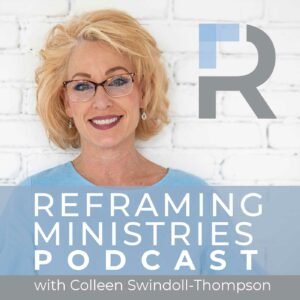 Are you tired of setback after setback? Do you feel like God has forgotten you? If so, listen to this real and raw conversation between Colleen Swindoll Thompson and Pastor John Meador, both of whom have stories born out of adversity. They dive into a few of the greatest comeback stories in the Bible that are sure to give you hope in the middle of your mess too. Listen in to learn:
What to do when you are angry with God
How to trust God with what you can't do
The choice we make
Why facts and truth aren't the same thing
Show Notes
We pray this episode gives you a big dose of hope in those hard places. To learn more about John Meador and his new book God's Not Done with You: Encouragement from the Bible's Greatest Comeback Stories, visit his website, johnmeador.com
Let Me Hear from You
You can leave a comment by clicking here.
Want more? Subscribe to Reframing Ministries for our latest content and to also receive instant access to our free 5-Day Patio Video Devo Series!