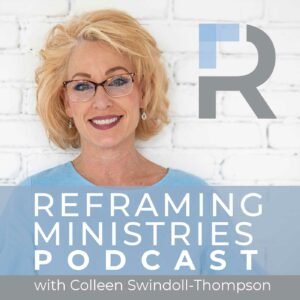 Only two years into her marriage, Laura Story's husband was diagnosed with a brain tumor. Walking down the aisle, she never expected her story to include being a life-long caregiver and primary bread winner. Today Colleen and Laura share a real and raw conversation on how she wrestled with her faith and life and how God brought a ministry from her place of weakness.
Listen in to learn:
• How to handle when you don't feel God with you
• What God says about long-term disability
• How to not give power to our feelings
• How God's good looks different than we think
• Why sin is the biggest problem in our lives, not the "thing" we are dealing with
• The reason for hope
• Why you don't need someone to fix "it," you just need Someone

Show Notes
You can find out more about Laura Story and her latest book So Long, Normal here.
Let Me Hear from You
What was your biggest "aha" moment or takeaway from our conversation with Laura Story today?
You can leave a comment by clicking here.
Want more? Subscribe to Reframing Ministries for our latest content and to also receive instant access to our free 5-Day Patio Video Devo Series!