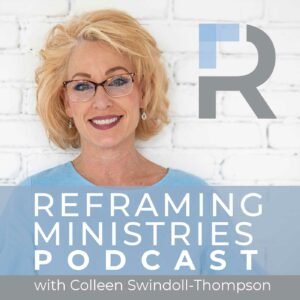 Linda's life was dramatically changed over a decade ago when a drunk driver struck their family van head-on going 80 mph, nearly killing them all. Among their injuries, Linda's daughter, Jen, suffered a traumatic brain injury and wasn't expected to live. Even though Jen still suffers from vision impairment and memory loss, God is using her story to change thousands of lives.
Today Colleen, Linda, and Jen share a real and raw conversation about faith, healing, and forgiveness. Linda's and Jen's faith, despite it all, is contagious. You will leave this episode changed.
Listen in to learn:
What to do when you wrestle with bad things happening to good people
The choice we make in hard times
What forgiveness isn't
How Jen's spirit was alive, even when her mind and body couldn't communicate
The three P's to do during dark times
How the Holy Spirit isn't disabled
What a "flip-flop" is and how Jen uses it to continue living every day
How trauma squeezes out what's in you
How to reframe everyday life into divine missions
SHOW NOTES
You can find out more about Linda and Jen Barrick at Hopeoutloud.com, and you can purchase their latest book, Miracle for Jen.
LET ME HEAR FROM YOU
What was your biggest "aha" moment or takeaway from our conversation with Linda and Jen Barrick today?
You can leave a comment by clicking here.
Want more? Subscribe to Reframing Ministries for our latest content and to also receive instant access to our free 5-Day Patio Video Devo Series!