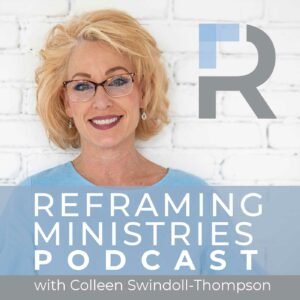 Do you wonder what the future holds? Are you longing for something but can't put your finger on it? Do you feel unraveled by life's unknowns? Today Colleen Swindoll Thompson talks with author and caregiver advocate, Jessica Ronne, as she shares some of her incredible story that includes losing a husband to brain cancer, raising a son with profound special needs, remarrying, and blending a family with seven children.
Listen in to learn:
• The gifts that come with caregiving
• What to do with the unknowns of life
• How to grieve and still live
• Why you need grit and grace in today's world
Join us as Colleen talks with Jessica about her life story and her new book, Blended with Grit and Grace.
Show Notes:
Connect with Jessica on her website, on Facebook, and on Instagram. You can purchase her book, Blended with Grit and Grace, on Amazon or an autographed book from her website.
Let Me Hear from You
You can leave a comment by clicking here.
Want more? Subscribe to automatically receive our latest podcast full of help, hope, healing, and humor from and for people walking through pain.