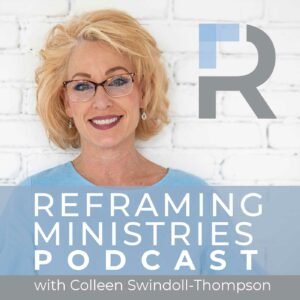 Anyone who has experienced it knows: Post-Traumatic Stress Disorder (PTSD) provides huge challenges. Jolene Philo understands. In this interview, Jolene offers a wealth of wisdom as she talks about the many special needs in her family as well as the diagnosis of PTSD.
She models an example of a person who has learned to trust Christ as Lord over all things. She encourages us to do the same.
Listen in on this revisited dialogue between Colleen and Jolene as they tackle the heavy topic of special needs and PTSD.

Show Notes
Watch Jolene's story, read her blog, connect with her on Facebook, and purchase her books!
You can also purchase Does My Child Have PTSD? and A Different Dream for My Child from Amazon.
Let Me Hear from You
You can leave a comment by clicking here.
Want more? Subscribe to automatically receive our latest podcast full of help, hope, healing, and humor from and for people walking through pain.