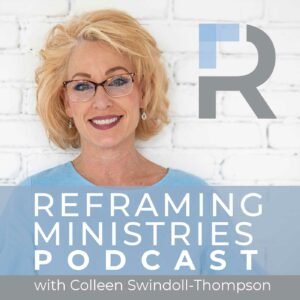 After a lifetime devoting himself to becoming a pediatrician, Stephen "Doc" Hunsley's occupational dreams died just weeks into his new practice. Years later, after devoting himself to filling the role of a stay-at-home father, Doc's middle child Mark, who had Dravet syndrome and autism, died at the age of five. These two deaths drastically changed Doc's life.
How do we move on after enduring horrific, crushing losses? Where is God when our health, our dreams, and our family life continually fracture?
Join us for part two of Colleen's interview with Doc to hear words of transforming hope. Life's greatest losses can change our perspective and prepare us for future opportunities we could have never imagined.
Show Notes:
Referenced Scripture: Isaiah 40:28 -31
Check out SOAR Ministry and the SOAR Sponsored Wonderfully Made Conference!
You can connect with Stephen Hunsley at the following email address: SHunsley@visitgracechurch.com
Let Me Hear from You
You can leave a comment by clicking here.
Want more? Subscribe to automatically receive our latest podcast full of help, hope, healing, and humor from and for people walking through pain.