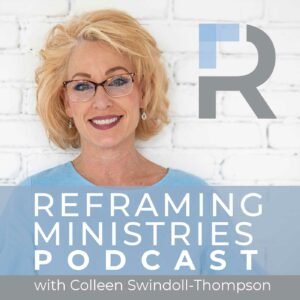 Welcome to a unique addition of the Reframing Ministries podcast! For this discussion, Colleen is the interviewee, discussing mental health topics with Pastor Brad Hoefs, founder of Fresh Hope for Mental Health.
Listen in to this revisited interview between Brad and Colleen as they dissect and discuss mental health issues, the church, and family mental health details.
In our world, we need hope . . . FRESH HOPE . . . not hope for a moment but for a lifetime. Regardless your struggles, please connect with Brad Hoefs and Reframing Ministries. We long for all who hurt to find hope and encouragement in this interview.
Show Notes:
Check out the Fresh Hope website for information about the ministry and visit Brad's blog. We also invite you to subscribe to Fresh Hope's podcast.
Let Me Hear from You
You can leave a comment here.
Want more? Subscribe to automatically receive our latest podcast full of help, hope, healing, and humor from and for people walking through pain.