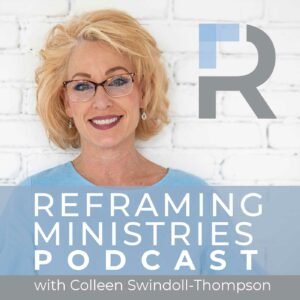 We've all been there a time or two . . . or THREE . . . when life doesn't let up. More specifically, trials are agonizing and exhausting, where we long for a flicker of light or a ray of hope.
After surviving oral cancer twice, and in the midst of launching her book Undone: A Story of Making Peace with an Unexpected Life, the cancer came back with an unrelenting vengeance. Astonished and terrified, Michele's prognosis was extremely bleak. She endured a year of excruciating surgeries and an unbearable recovery. In those dark hours of suffering, questions surfaced about life and faith.
Like us all, when God allows severe suffering, life's hardest questions abound. In this revisited interview with Michele, she shares extraordinary wisdom and significant truths essential to surviving life's greatest adversities.
Without a doubt, Scripture promises suffering. However, when hit with suffering, the struggle to make sense of it all is enormous. If you have ever wrestled with doubt, God's goodness, God's sovereignty, God's presence . . . you are in good company here. I promise, you will never be judged, rejected, or turned away for what you are questioning or enduring today. Reach out to us! We long to connect and provide deep and enduring comfort in your time of need. In what way can we help you today?

Show Notes:
You can connect with Michele on her website, where you'll find her latest posts, books, podcasts, and additional resources!
Let Me Hear from You
You can leave a comment by clicking here.
Want more? Subscribe to automatically receive our latest podcast full of help, hope, healing, and humor from and for people walking through pain.