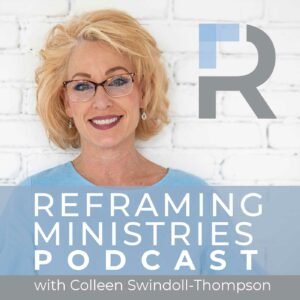 The last place we expect or desire our child to live out their days is in prison.
Jason Kent, son of Gene and Carol Kent, was a parent's dream to raise. Everything Jason did, he did with excellence.
From graduating from the U.S. Naval Academy at the top of his class to marrying a beautiful woman, life for the Kent family was ideal. Until . . . something snapped and Jason was arrested for a crime Gene and Carol would never have expected.
Their lives as they had known them were irreversibly changed. In this revisited interview between Colleen and Carol, Carol openly shares how they have not only rebuilt their lives but have reframed what it means to live fully amid unchanging, hard circumstances.
Like Paul did, Jason Kent has a "captive" audience. Jason teaches hundreds of inmates God's Word and classes on life skills, communication, and personal development.
There is no valley too deep for God's light to shine bright. Are you willing to open your hands, release what you value most, and allow God to replace your wants with His will?
The story for Jason is not over; neither is yours. I hope to hear from you today. Finally, I pray you will take a moment to send Jason a note for all he is doing in spite of the darkness surrounding his life.
Show Notes:
To connect with Carol or request her for speaking, visit her website. You can also see upcoming conferences where she will be speaking.
Ministry to inmates through churches and organizations:
Speak Up for Hope
PO Box 6262
Lakeland, FL 33807
www.SpeakUpforHope.org
Greeting cards your church or community can send:
American Rehabilitative Ministries has developed a line of name-brand greeting cards to send to inmates around the world. They offer a variety of categories (anniversary, birthday (adult and child), friendship, get well, sympathy, thank you, wedding, Christmas, Easter, Father's Day, graduation, Mother's Day, Thanksgiving, and Valentine's Day). There is a $4.00 charge for each 100 cards, covering the cost of packaging and postage.
Boxes of Hope: A branch of Carol's ministry provides Boxes of Hope for Inmates. Find more information on this excellent program you and/or your church can partake in.
Listen to part 2 here.

Let Me Hear from You
You can leave a comment by clicking here.
Want more? Subscribe to automatically receive our latest podcast full of help, hope, healing, and humor from and for people walking through pain.