As I searched the Internet on the subject of hope, these results popped up (I kid you not!):
A guy claiming to be a physician (he wasn't) was selling "hope" to cancer patients. He said his "magical pill" (it wasn't) would cure them (it didn't).
A wikiHow article, titled "How to find Hope,"[ref]"How to Have Hope," wikiHow, http://www.wikihow.com/Find-Hope, accessed Oct. 28, 2015.[/ref] assured readers that hope would never run dry if they followed 10 simple steps.
Yahoo groups galore came up, offering hope for people in failing marriages, for people suffering from physical ailments, for people in strained family relationships, and even for people who practice atheism.
Really? Is hope based on our circumstances, feelings, or experiences? What happens when we have nothing to give and nothing more to lose—how then can hope spring eternal?
Hope Is a Choice
Hope is grounded and grown, established and insured in one choice.
The choice—offered to every person—is to believe God and actively participate in whatever He allows, regardless of what we feel, experience, lose, gain, or see in our human, day-to-day life.
*Gulp!*
Read that again, slowly.
Hope is offered:
To every person
At every moment
As a willing choice
To participate with God's plan, not ours
Regardless of what we feel or experience
So often, we pin hope to another person, place, thing, idea, or experience. We think we have hope only when things work out for our earthly good or comfort—when our pain is relieved, when our relationships are reconciled, when our endeavors are applauded, or when our investments return more than we expected.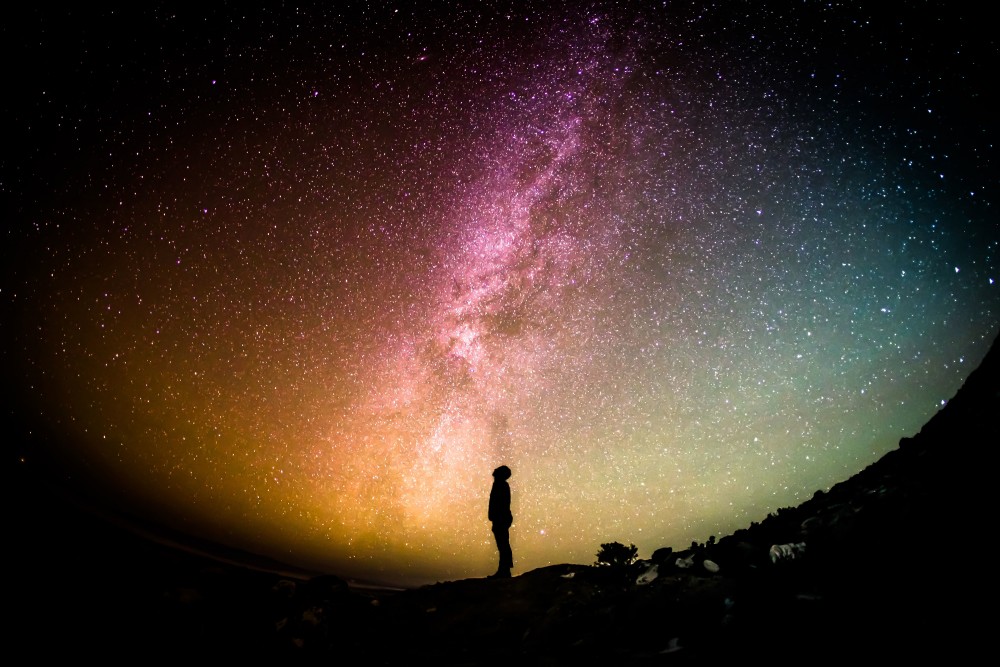 God's Guarantee
Scripture, however, never guarantees us an easy path, physical healing, emotional ease, relational comfort—a life without doubt or disabling hardships. God's timeless, written Word instead promises us God's presence through every circumstance. Jesus Himself said in John 16:33, "Here on earth you will have many trials and sorrows. But take heart, because I have overcome the world" (NLT). When we abide in Him, we can "take heart"—hope!—even when our situation remains unchanged.
Take note of a few examples of God's presence through tough circumstances:
In the Beatitudes, Jesus' first public sermon in Matthew 5, He blessed the weak, disabled, and grief-stricken
In John 11, Jesus wept with those who mourned when Lazarus died. He didn't gloss over Mary and Martha's grief—He didn't even prevent Lazarus' death.
God never removed Paul's "thorn in the flesh," though Paul prayed for it to be removed. God replied that His grace is sufficient.
Two Sayings to Live By
There are two sayings to live by that I learned from two spiritual mentors who have wrestled with God. I urge you to adopt these two statements:
Sometimes God allows what He hates in order to accomplish what He loves.
That means if we lose everything—our children are abducted, abused, or assaulted; we experience divorce, death, human suffering, injustice, unimaginable evil, our deepest griefs—our hope is that He uses the pain as an invitation for us to lean into Him—His patience, His forgiveness, His love, His mercy, His grace, His ways . . . not our ways but His ways!
God is not almost sovereign, He is ALL-sovereign.
Nothing is outside His control, nothing He allows is surprising or shocking to our God. Do you believe that? He misses nothing. As a result, we must choose to believe He is working for our good—even when we don't understand. His will has purpose—even when all seems lost. He is God; we are not!
None of these words are written from one whose life is simple. I am waiting, pleading, yearning for God to unfold His will. I confess that in my life I see a lot of seemingly dead ends. But in the waiting, I choose daily, hourly, minute-by-minute to believe and actively participate with whatever God allows—separate from what I feel, experience, lose, gain, or see in my human, day-to-day life. Isn't our God bigger than what we experience on earth? He must be, or you and I are doomed to live in doubt and discouragement. Don't tell me how great your faith is unless you have traversed the trials and testing of life. Don't judge another's faith unless you have lived in their shoes (which means, stop judging completely and cultivate compassion thoroughly).
Let Me Hear from You
In Christ, hope is deeply rooted in faith in a God we cannot see but are called to surrender to in every way. Give up control—the grand illusion of many Christians. From Hebrews 11, hope is:
Assurance about what we do not see
Accomplished in eternity
Many were commended for their faith, yet none of them received what had been promised [on earth]. God had planned something better.
Where is your hope? What do you need to release, endure, or give up in order to realize the hope that is before you right this minute—Jesus Christ?
You can leave a comment by clicking here.