It seemed like a good idea at the time. My husband and I have been in our current home for four years, along with five teenagers, their 1,321 friends, and three dogs. When we moved to this house, the carpet was near white-ish with little, colorful flecks dotted about. Note: the carpet had been white-ish and had colorful flecks. But things change when 1,321 high school kids and three dogs are coming and going.
Perhaps we all come down with a bit of "messy blindness" when kids are in their teen years, but who's to say? When I heard that carpet is the biggest dirt filter in one's home, I felt an asthma attack coming on and decided that getting rid of carpet is a lot easier than getting rid of asthma.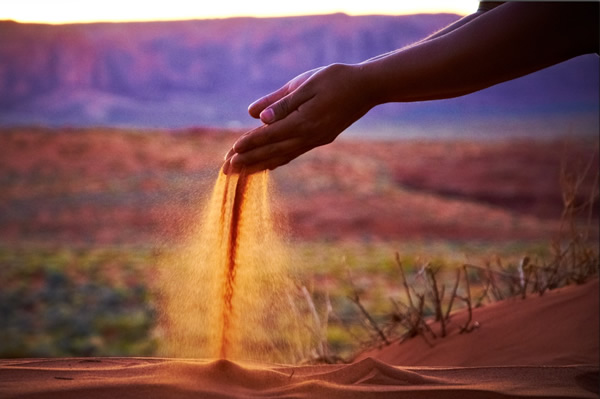 Let's just say I forgot one necessary part of removing carpet . . . everything on that carpet must be moved, stacked, or stuffed somewhere other than the floor. And, let's just say that when my husband and I blended our family, we had my stuff, his stuff, the kids' stuff, and then our together-stuff; obviously, we had too much stuff.
In the midst of it all, two questions came to mind.
Why had we collected all this stuff?
And what happens when our floor or foundation gets loaded with too much stuff?
Firm Foundation
The foundation of any structure must be well kept or that structure will likely fall apart.
Buildings with bad foundations crumble.
Bodies with poor health break down.
Lives cluttered with earthly stuff buckle under all the pressure.
And minds that don't rest on a firm foundation fall apart.
Scripture speaks to us often about our minds. In fact, I found in the Bible 168 references to the mind. For example:
Deuteronomy speaks of establishing God's truth in our hearts and minds and also about what happens when our minds don't rest on God's truth.
The books of Samuel, Kings, and Chronicles contain compelling stories of how the minds of leaders and kings affected their reigns.
The prophets were empowered to stand for what was right so that they might accomplish what God called them to do. Their minds were set on Him above all.
The New Testament calls us to be of the same mind in unity and harmony with one another, while Paul's letters also teach us to center our minds on the truth.
Finally, the book of James begins with words to the wise about trials and temptations . . . "A double-minded man [is] unstable in all his ways" (James 1:8, emphasis added).
Throw Out the Clutter
Our home is slowly coming back together, as we choose to simplify. We know our house was built on a good foundation. However, I didn't realize how much stuff needed to be sorted, released, and tossed away. In a similar way, our minds can become cluttered without us realizing it. This causes us to be unstable in all our ways, lacking harmony and grace. And it makes us difficult to be around!
So if I may ask, how is your mind-set today? Is there clutter and confusion? Perhaps your instability isn't due to your surroundings but due to a cluttered soul. I close with this promising passage from James 4:6–9, 10:
God opposes the proud but shows favor to the humble.Submit yourselves, then, to God. Resist the devil, and he will flee from you. Come near to God and he will come near to you. Wash your hands, you sinners, and purify your hearts, you double-minded. . . . Humble yourselves before the Lord, and he will lift you up. (NIV)
Let Me Hear from You
Cleaning our homes and cleansing our souls are lifelong endeavors. I would love to hear from you in our comments section. I've learned that working together is far better than going it alone.
Question: How is your mind-set today? Is there clutter and confusion? You can leave a comment by clicking here.
Suggested Resources