√  Birthday cake
√  Plates
√  Napkins
√  Cake with Smurfs
√  Candles (16)
√  Punch
√  Ice
√  Plastic utensils
√  Cards
√  Balloons
√  Final gifts (still looking)
I strolled slowly up and down the same aisles I had for years, looking for a few final gifts for my son Jon's 16th birthday.
Finding gifts that match his limited interests is challenging. He loves vacuum cleaners, washing machines, fans, "spinners" (any water toy that flings water through a spinning object), and games for his GameCube or Xbox.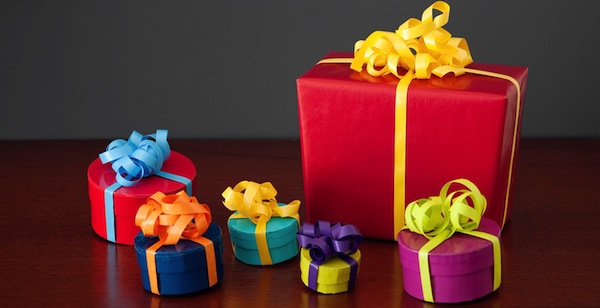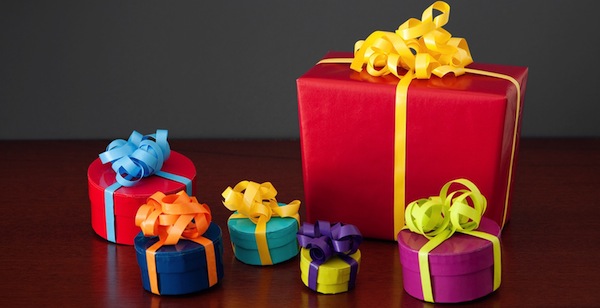 As I passed the play dough, plastic wagons, picture books, hot wheels, and super heroes, those old, familiar comparisons passed through my mind. Maybe we could try this toy—it helped so-and-so's child learn to read. I heard this game helps develop socialization skills. Though these gadgets had worked for others, none of them had worked for Jon. But I was over that sorrow, or so I thought.
There are some things in life we simply cannot get over.
Emotions we thought we had left behind show up in the present, and it feels like we're right back where we started. I never expected emotions like sadness, envy, anger, or grief to show up on celebratory occasions like birthdays, weddings, holidays, or graduations . . . but they do. And these emotions often leave me terribly confused. For years I thought if this or that hadn't happened in my life, then my life would be better, more satisfying, and fulfilling.
When we encounter the unexpected, we often cling to false beliefs and often blame our misery on the problems . . . and often on God.
Severe Mercies
Truth be told, our circumstances, whatever they may be, do not make or break us; they simply reveal what resides in the recesses of our soul. Passages such as Jeremiah 17:9; Matthew 13:15; and Mark 7:21–22 tell us that our hearts are deceitful, wicked, and corrupt. But when trials pull back the curtains, revealing our true nature, we don't want to accept those truths. Few things reveal our human nature like crushing expectations or devastating experiences. I call such hardships severe mercies—God's gifts of pain that reveal how damaged we are, remove what harms us (if we surrender), and then replace it with His character.
Finally, I found some gifts for Jon, and his birthday was delightful! I realized my struggles were connected to my desire to fix Jon . . . maybe this year, this therapy, this game, this app will help in Jon's development.
However, Jon doesn't need fixing. He is exactly as God designed him. But my heart needs lots of "fixing" and healing because it's so broken.
We all have broken hearts, so I challenge you to let go of trying to fix something or someone . . . that's God's job. I encourage you to invite God into your misery, ask Him to reveal the truth about your heart and allow Him to do His work.
Let Me Hear from You
If you're willing to accept the challenge, here are three questions to get you moving. Let me know how you're doing, so we can celebrate God's work together.
What have I been trying to fix and why?
Why am I afraid to let go?
When I allowed God to do His work, what happened?
You can leave a comment by clicking here.