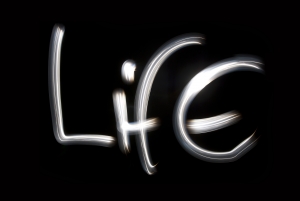 Not long ago, I found an old journal of mine. Tucked inside was an unfinished poem I had started several years earlier. I decided to complete it, and in the process, I reflected on all the ways God had transformed my life during those three years—how much He had blessed me with growth in wisdom, in understanding, in humility, and in knowledge of Christ's unconditional love. He had led me to a richer faith. The poem came to completion as I remembered the challenges which created change.
Reflecting and remembering are thoroughly biblical concepts. Just take a peek at the Old Testament book of Deuteronomy. The book's name means "second law," from the Greek words deuteros and nomos. The title does not mean that the book gives a new, or second, law; instead the title indicates a reminder, a second mention, or a calling to mind of God's law. Moses delivered a series of sermons on the law just as the Israelites prepared to move into the Promised Land under the leadership of Joshua. Moses strongly encouraged God's chosen people to remember God's commands and truths.
In fact, remembrance is a theme throughout the entire book of Deuteronomy. Take a brief look through its pages and you will repeatedly see the word remember:
"Remember the day you stood before the LORD" (4:10),
"remember the days of old" (32:7),
"remember all the way which the LORD your God has led you" (8:2),
"remember, do not forget" (9:7), and
"remember the LORD your God" (8:18).
Deuteronomy is a magnificent book to study, especially when your faith is faltering or darkness is looming. It drives us to remember what God has done for us, and when we do, we experience truth a second time—we gain the riches of remembrance.
Maybe you are in a season of fulfillment and contentment. On the other hand, maybe you are wondering if God is really all that loving, if He is really faithful.  It may seem impossible to see God's hand at work in your life. Or maybe you find yourself somewhere in between. I can relate.
I encourage you to spend time reflecting and remembering "all the way the LORD your God has led you." Perhaps this poem, now complete, will provide hope as life continues.
The Journey

Oh Lord of grace abounding
This path of pain and praise
Unconditional love transforming

Though my eyes behold you not
Your voice I cannot hear
Your time, not mine
My choice, to believe or fear

Bring peace where pity stayed
New hope now birthed from loss
Abiding comfort in the caves
Abounding grace, old, rugged cross

Each day my Shepherd carries me
This lost and broken lamb
Ever patient, tender mercy
You are the great "I Am"

Depending not on human sense
Eternal truth must fill my mind
A sure foundation, solid rock
My will resigned, my soul refined

—Colleen Swindoll-Thompson
Your turn. Remember, remember, remember . . .