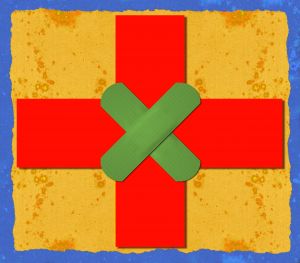 When you encounter people who are going through a trial, do you find yourself thinking: I really want to help them, but what do they need most? As human beings, we all need the following qualities in our lives to help us through our toughest times. As we begin a new year, let's remember to focus on cultivating these characteristics in our churches and communities. Perhaps pastors and leaders can consider including this list of qualities in their monthly meetings.
Trust: We need to sense acceptance and value from others without judgment of our behaviors, feelings, reactions, displays of emotion, and lack of functioning; this includes confidential and consistent care through a crisis.
Security: We need nonjudgmental support and confidential, consistent help with the management of our daily responsibilities.
Relational Support: We need the presence of people who are comfortable with silence, who are aware of our needs, and who are both consistent and dependable.
Hope: We need encouragement from other people; their help in locating resources; and their commitment to pray for us. We need their dependable and calming presence amidst our doubts, our coping techniques, our mood swings, our lack of control, and our familial demands. We need to see a ray of hope, a light at the end of the tunnel.
Guidance: We need help developing new skills, healthy coping strategies, self-awareness, problem-solving skills, stress-management techniques, and the capacity to deal well with relational conflicts.
Affirmation of strengths: We need others to possess a positive regard for our personal development and character formation. Time: We need time to cry, to be mad, to have a pity party, to let go of wishes and dreams, to express hardship and sorrow, and to adjust to our trials.
Discovery of meaning and purpose in life: We need the opportunity to rebuild, restructure, reframe, and release life as it was before our crisis, so that we can live life as it is now.
Next time you encounter someone who is struggling, ask God how He might use you to create a supportive environment where healing can happen.