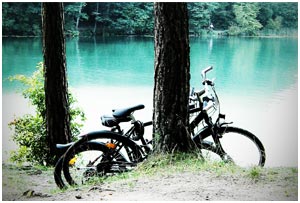 I often forget to take care of myself as I care for my autistic son, Jonathan. My family often reminds me to tend to my own needs as well. Finding time for yourself seems selfish, but it really isn't. Caring for my needs is the best care for Jon. Jesus encouraged His disciples, after a busy time of ministering to others, to take time for themselves. His words for them are for us too: "Come away by yourselves to a secluded place and rest a while" (Mark 6:31). Time for you may seem impossible, but I encourage you to try—we're in this together. Give two or three of these ideas a try.
Find short escapes. Take a long bath, get a pedicure, have your car washed, browse through a bookstore, or spend a night or two away.
Rent a movie.
Ask for help. Let friends or family know when life is getting too complicated. Find another parent whom you can contact when you are worried or need encouragement.
Journal.
Simplify. Get rid of unnecessary clutter.
Enjoy silence. Unplug the phone and turn off the computer.
Take time for your own personal health and wellness.
Sit outside or take a quiet walk.
These are just a few of the things I'm trying to implement into my life. No doubt you can think of many other ideas. The trick, however, is not simply to create a list but to put it into practice!
Won't you begin today? You'll be glad that you did . . . and so will your family.