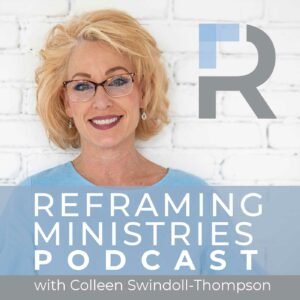 Have you ever wondered why you feel stuck? Trapped in depression, darkness, unhealthy patterns, or harmful behaviors? Are you curious why certain situations trigger you?
Join Colleen Swindoll-Thompson and one of Billboard's Top 5 female Christian artists for the last two years, Tasha Layton, as they discuss some of Tasha's story of emotional healing and her book Boundless: Moving Freedom From Your Head To Your Heart.
Listen in to learn:
How wounds from our life and lies we believe keep us bound
Why isolation and secrets are seeds of the enemy
Where Jesus is in traumatic moments
When you may be doing the right thing physically, but still running emotionally and spiritually
The pain that keeps us from walking through a healing process
How Tasha went from putting a gun to her head to the top music charts
SHOW NOTES
If you find yourself in a place where you need encouragement today, listen to a couple of Tasha's hit songs "Look What You've Done" and "Into the Sea" (It's Gonna Be OK). You can find her music on Spotify, Apple Music, and YouTube, and other music streaming platforms.
Connect with Tasha on Instagram and Facebook.
Find out more about how God is working through Tasha on her website.

Let Me Hear from You
You can leave a comment by clicking here.
Want more? Subscribe to Reframing Ministries for our latest content and to also receive instant access to our free 5-Day Patio Video Devo Series!