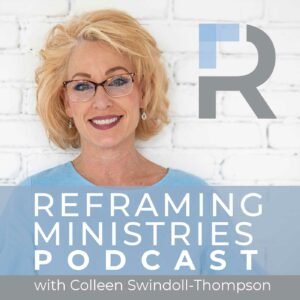 Listen in as we revisit Colleen and Lisa Simmons' 2015 interview!
Lisa Simmons' second child, Daniel, was diagnosed with Autism when Autism was an obscure diagnosis . . . 1 in 10,000 children, compared to 1 in less than 70 children today. The bitter diagnosis didn't taste good, feel good, or make her happy, but in spite of the bitterness, God sustained her, empowered her, and changed her life. We as well must choose to rest in God's sovereignty to sustain us.
If God asked you to take on something life changing, could you? If He called you to live in a way you never expected, would you? Maybe you would have never chosen the life you are living. Let us help you walk through the doors of truth, hope, and help that will sustain you over a lifetime.
Show Notes:
Lisa has written about her family's journey with autism in her book, I Would Have Said Yes: A Family's Journey with Autism, which can be purchased on Amazon.
You can also check out The Lifesavers Foundation for additional support!
More about Lisa: Lisa has been married to her husband, Ron, for 40+ years, is the mother of three, and recently "Grammy" to two grandsons. With a degree in Elementary Education she has taught school, home schooled, and worked with teens with learning disabilities. She and Ron serve on the board of reference for The LifeSavers Foundation. Lisa also serves on the boards of Engage Parenting Initiative and the women's council for Exodus Ministries in Dallas. Their son's autism has given Lisa real passion for helping families with special needs children.
Let Me Hear from You
You can leave a comment by clicking here.
Want more? Subscribe to automatically receive our latest podcast full of help, hope, healing, and humor from and for people walking through pain.