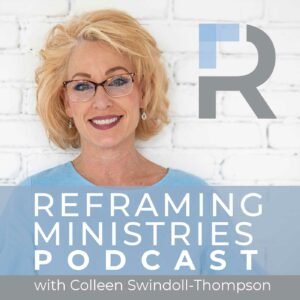 When you go through thing after thing after thing as a Christian, you can be left with a lot of questions about the gap between what you are experiencing and what you sing and hear about at church. In her new book Take Back Your Joy, Nicole Jacobsmeyer shares how she's been there. Nicole felt defeated and ill-prepared for a decade of relentless trials, from sexual assault and depression to miscarriage and cancer. In this episode, Colleen Swindoll-Thompson and Nicole dive into how to find God in the hardships and how there is always more to your story with Christ.
Listen in to hear about:
Resolving the tension between awful incidents and God's goodness
Overcoming the desire to isolate
What worship looks like in the midst of pain and grief
Reminding yourself how God has been faithful in the past
Responsibility vs. surrender
SHOW NOTES
Learn more about Nicole Jacobsmeyer, her new book, and all the ways God is using her on her website, www.NicoleJacobsmeyer.com.
Purchase a signed copy of her book.
Connect with Nicole on Instagram.
Let Me Hear from You
You can leave a comment by clicking here.
Want more? Subscribe to Reframing Ministries for our latest content and to also receive instant access to our free 5-Day Patio Video Devo Series!