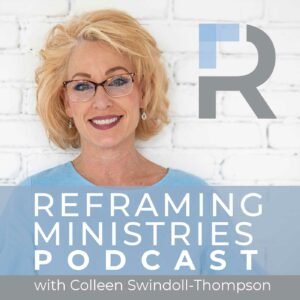 Randy Hartley and his family were living the American dream. He was a successful financial planner in Nashville with a loving wife, three amazing children, and a beautiful home . . . until one day they found themselves with a daughter who was on drugs and missing. This incredible true story has so many twists and turns that only God could be piecing it together into a divine tapestry.
Join Colleen and Randy as he shares about how God intertwined two families from across the globe, from their mud hut and mansion, to bring healing from family trauma and a lasting legacy.
Listen in to learn:
Why shame is where the devil wants you
How helping others leads to healing
What to do when God leads but you don't know why
The power of forgiveness
Learn more about the true story of Beautifully Broken on social media and the website:
Facebook: www.facebook.com/BBrokenMovie
Instagram: www.instagram.com/bbrokenmovie/
Website: beautifullybrokenmovie.com/

Let Me Hear from You
You can leave a comment by clicking here.
Want more? Subscribe to Reframing Ministries for our latest content and to also receive instant access to our free 5-Day Patio Video Devo Series!