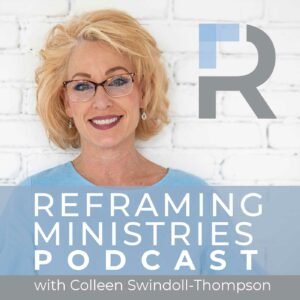 Life is full of ups and downs we never expected. For some, the surprising twists and turns change everything about life.
Amy Robertson understands challenges, change, and choices in the midst of unbearable pain.
When Amy Robertson's youngest son, Dustin, was diagnosed with severe autism just before he turned 3, life was difficult.
When Dustin turned 11, the difficulty turned into utter despair.
The good news is that God was faithful to bring Amy and her family through the difficult decision of placing Dustin in a group home. Amy's authentic message of despair, acceptance, surrender, grief, and choices is saturated with truth, comfort, and the amazing hope provided by our faithful God.
We all encounter a crisis or event that appears impossible to endure and demands we choose to walk by faith. If you find yourself in a place of darkness, despair, or doubt, Amy's story will offer an abundance of encouragement and hope. Listen in as we revisit this conversation between Colleen and Amy!
Let Me Hear from You
You can leave a comment by clicking here.
Want more? Subscribe to automatically receive our latest podcast full of help, hope, healing, and humor from and for people walking through pain.