Ever wish you could turn back the pages of time and do things differently? I felt this way the other day as my son Austin and I worked on a project. An old song[ref]Waylon Jennings, "Old Church Hymns and Nursery Rhymes," MetroLyrics, CBS Interactive Inc., http://www.metrolyrics.com/old-church-hymns-and-nursery-rhymes-lyrics-waylon-jennings.html, accessed Aug. 8, 2018.[/ref] my dad and I love kept coming to mind:
. . . Splintered wood rusty chain this old front porch swing remains
A pendulum of memories goes back and forth on a summer breeze
Singing old church hymns and nursery rhymes
From the days way back before my time
With a little child upon my knee singing every sweet word back to me
Look how far I had to come to get back where I started from
With a child's wisdom passing time
Singing old church hymns and nursery rhymes . . .
Remembering the Past
It was 101 degrees outside. I could put it off no longer. I had to clean out the garage. Over time, our garage had become more of an obstacle course than a parking place. Some of the items we had accumulated included the following:
A forest of papers, medical records, and legal documents yet to be filed
Furniture temporarily stored for our kids who are currently navigating college
Power tools and lawn equipment used during pre-back surgery days
Seasonal decorations that will someday be stored in an organized fashion
Paint cans and unfinished DIY projects I've planned to finish for about 10 years
Within an hour we were drenched with sweat. Austin took a break. I sat down to rummage through yet another box. As I pulled out a stack of papers, old photographs fell from the layers. Time stood still.
Faces I hadn't seen in over 20 years . . . little smiling faces of my kids before our lives got more complicated than I could imagine. I heard the music again:
. . . Look how far I had to come to get back where I started from
With a child's wisdom passing time
Singing old church hymns and nursery rhymes . . .
Children are often pushed and pulled through childhood by hurried, busy, demanding parents. I know because I was that parent. I spent years trying to fix or change what I couldn't, including what wasn't mine to fix or change.
Determined to solve the complications of an abusive marriage and navigating the incessant caregiving demands for my son with disabilities, I developed erroneous expectations established on the belief that I could save my marriage and heal my son.
At the bottom of the stack of papers was a picture of my youngest son. Jonathan's school picture was dated 2009. I remembered helping him that day to button his little striped orange and white shirt and washing his face that looked confused and sad in the picture.
I was a single parent when that picture was taken, a mom of three kids with deeply wounded souls. Though we were living shattered and messy lives, God had begun to bring healing which continues to this day.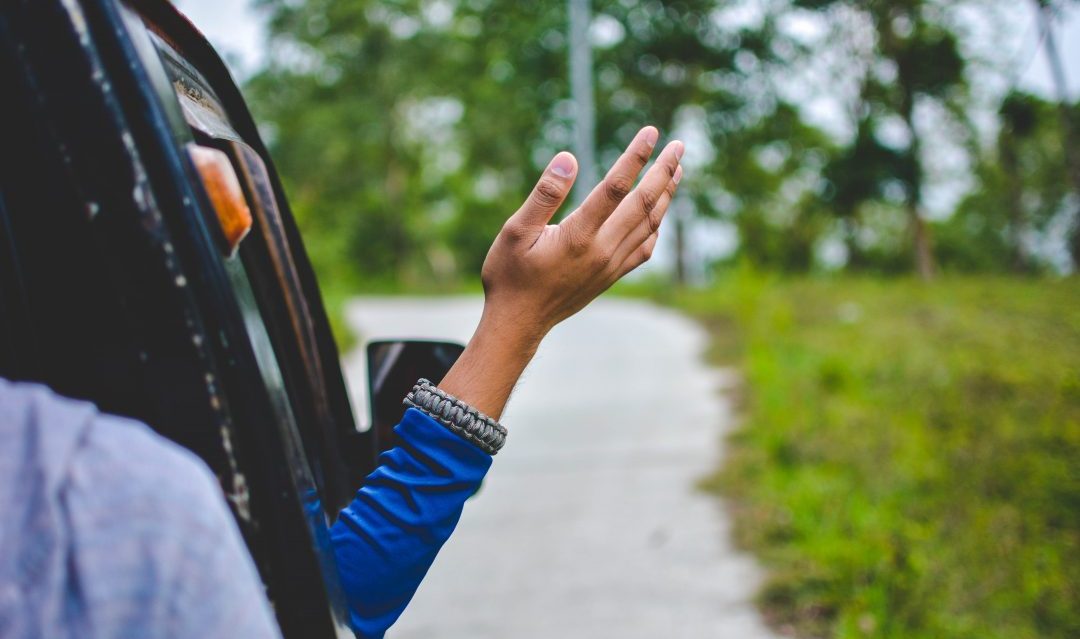 Trusting God with My Future
Romans 8:28 says,
And we know that God causes everything to work together for the good of those who love God and are called according to his purpose for them.
Far too often, this verse is taken out of context.
People interpret it to mean that if we're good enough long enough, God will remove our earthly pain and struggles. Such a belief couldn't be further from the truth.
Romans 8:28 is nested in a passage which speaks of God's love, human sin, suffering too great for words, and the comfort and intercession of the Holy Spirit for those who cry out to God.
Pain is part of God's refining process; it awakens us to the fact that our characters are flawed and that when we run to Him, fully dependent on His sovereign will, He can strengthen and sustain us throughout life.
Still sitting in the garage, I set aside my cherished pictures and recalled the last part of the song:
. . . I've run the race I've walked the wire I paid the price of my desire
And the only time I've known it all is just before I took a fall . . .
God calls us to love and trust Him. When we focus on fixing life, we cannot fully love and trust Him; we live divided and unfulfilled. I couldn't fix the years of abuse my family endured, but I could trust Him to strengthen us as we pursued healing from an abusive past.
Further, nothing on this earth could have taught me all I have learned from my son's challenges and disabilities. Jon's siblings would be very different people if Jon wasn't their brother.
Our family has learned to be more understanding, accepting, patient, and kind because of Jonathan, and I no longer see his life as something to fix but to value and treasure.
While I long for Jon to be free of pain, I've learned to rest on his Creator—our Creator and heavenly Father—whose plan is perfect for all of us. Thankfully, God continues to work in us as we fix our eyes upon our eternal home with Him.
Let Me Hear from You
Our garage is no longer an obstacle course but, like life, it is a work in progress. Your life is also God's work in progress. The pain you are enduring is no mistake although it may be unbearably difficult right now.
I care deeply that you feel God's touch, find His hope, and that you can rest in Him today.
Why not slow down, sit in a quiet place, reflect on His amazing grace, and in childlike faith allow our God to comfort you and keep you as He promises to do.
What part of this old country song has touched you today? Let me hear from you as you traverse the pages of time with renewed hope for the future.
. . . Look how far I had to come to get back where I started from
With a child's wisdom passing time
Singing old church hymns and nursery rhymes . . .
You can leave a comment by clicking here.