I remember my first holiday season as a single parent. Surrounded by ringing bells and colorful bows, the only box I wanted to open was a box of Kleenex. Ever been there?
You Are NOT Alone!
We desperately wish it were the most fun and festive time of the year, but some Christmases aren't fun and festive at all.
Neighborhood lights are twinkling, kids are singing, Santas are ringing holiday bells, but these sights and sounds only magnify our pain.
Those who have faced loss or who live with unresolved family conflict or who are haunted by childhood physical or emotional trauma often dread the holidays.
I recall interviewing Kay Warren several years ago about the loss of her son. Rick and Kay have served for years in the pastorate at Saddleback Community Church and are dearly loved around the world.
But that Christmas, the long cheery letters and cards with photographs of bright, smiling faces sent by well-meaning families became unbearable. Kay finally tossed them in a drawer, knowing nothing could change her sorrow.
I don't know where you find yourself this year. Maybe when all is quiet, the sun goes down, and the lights turn off, the only wish on your list is to skip Christmas altogether and wake up to a new year.
While others are celebrating the arrival of Christ, you may be wondering where He is in your life today. When we're suffering, our Savior can seem so removed.
I understand.
Coming Full Circle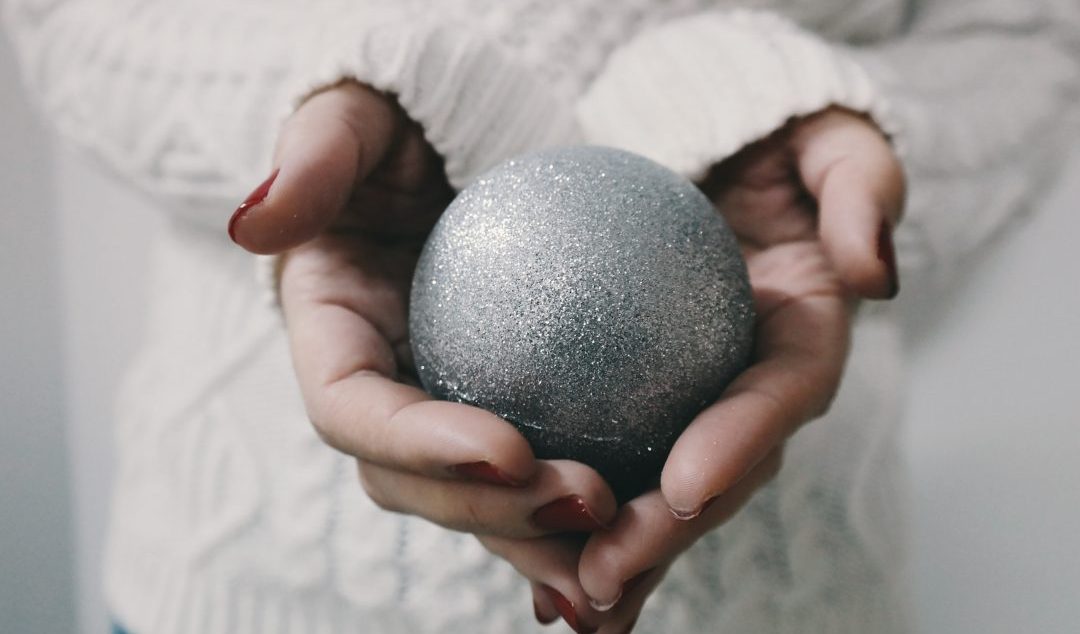 I recently shared Psalm 22 with a friend who is suffering this season. It is a lament categorized as a "Passion Psalm." It foreshadows Christ's suffering despite His being thoroughly blameless.
Psalms 16, 22, 40, and 69 are profoundly comforting during dark, deeply painful seasons.
In Psalm 22 God's anointed, David, is anguished to the core. Caught in the ebb and flow of grief, David expresses enormous emotions, dangling between his human pain and intimate worship of almighty God.
When faced with grave sorrow, I encourage you to meditate on Psalm 22 daily. Read it out loud, write out the emotions you are feeling, and know God is with you at this very moment.
Psalm 22:1–2: David groans, crying out to the Lord day and night but finds no relief.
Psalm 22:3–5: David turns to worship, praising the Lord for rescuing those who, in the past, had cried out for help and God saved them.
Psalm 22:6–8: David succumbs again to grief, exhaustion, public doubt, and private discouragement.
Psalm 22:9–10: Connected to Psalm 139, David recalls the truth that he was created by God and is known by God . . . and that God is with him.
Psalm 22:11–18: Sometimes it seems grief or depression will never end. Here, David pens much more about his heart . . . his feelings of helplessness, loneliness, emptiness, weakness. David freely shares with God his enormous pain.
Psalm 22:19–31: After pouring out his heart, David's words shift from thoroughly empty to confidently empowered. David praises the Lord for protection, for His faithfulness to those who have trusted God to come through. From past generations and those to come, David's spirit is saturated in God's saving grace and faithful promises. David is humbled before the King whom he honors.
I chose this Passion Psalm for a purpose. In Matthew 27:46 and Mark 15:34, Christ, while on the cross, cried out words found in Psalm 22:1. Through hard seasons, we can find enormous comfort in knowing Christ understands EXACTLY how we feel.
This very moment, He cries with you; He catches your tears as they fall. He has felt just as you may be feeling today.
Because Christ in His suffering freely expressed His pain to His Father, you and I, too, can freely express our pain to God. And by God's grace, we can endure.
Let Me Hear from You
In the week ahead, please let me know how you are doing.
You can leave a comment by clicking here.