It was pouring rain when I pulled the soggy mail from our cavernous brick mailbox. The stack felt like wet socks that missed the spin cycle in the washing machine. A glossy December magazine flopped on top. The teaser just under the title read "Go ahead: eat and never gain weight again!" Using the law of thirds, the cover displayed a picture-perfect, pencil-thin couple nestled in a snappy little kitchen. Both wearing sparkling, sanitized smiles, they held a plate with a piece of pound cake smothered in sugar.
Other magazine highlights included how to recharge, refuel, and remember to eat chocolate because "we deserve it." For a moment, I felt inspired—I skipped back to the house, resolving to wake up early, exercise daily, keep a prayer journal, dust the ceiling fans, change the air filters, groom the dog, get my flu shot.
If Only
If only a soggy, splashy magazine could provide a changed heart, resolved and reassured of a better year ahead. And if we could really eat "anything" (defined as ANY kind of anything) and never gain a pound—the heavens of glory would open! All of us depressed, comfort-food-eating folks would hang out in the magazine aisle having a snack fest.
We all know, reality is far more complicated than pretty pictures and food fests. In fact, this past year could be one of the best or worst years I've had. So was it the best or the worst? The answer hinges on one word.
Perspective.
2015 was a year of many painful moments: two kids leaving the nest; my son with disabilities coming of age and entering unquenchable loneliness and physical and emotional pain; my mother's excruciatingly painful recovery from back surgery, after which my whole family served as caregivers. As weeks turned into months, months have now turned into the history of 2015.
The most valuable lesson I have learned this year is that of perspective—on what and where I choose to focus and filter life's experiences. Through this perspective, I have learned the depth of God's promises. He promises to walk with us through the valleys, the waters, the fiery ordeals (Psalm 23:4; 66:12; Isaiah 43:2; 1 Peter 1:7). These promises do not include the butcher, the baker, the candlestick maker, or explanations for why God allows pain into our lives.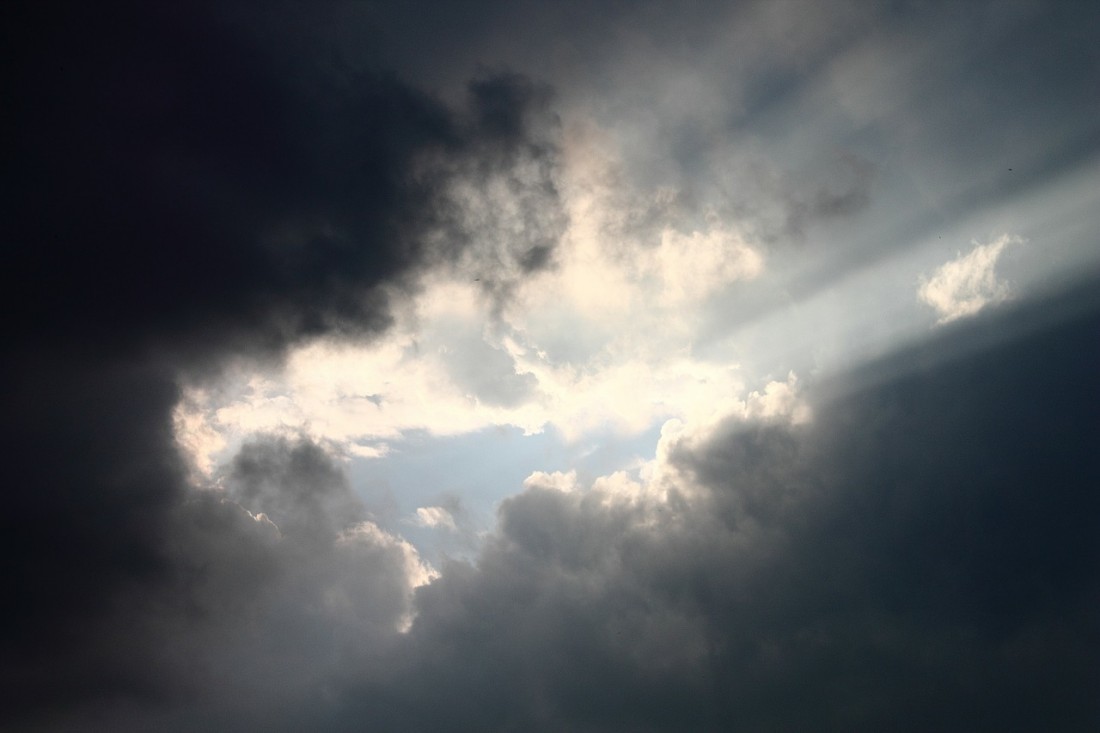 Perspective helps me focus on two essential truths:
God's presence is all I need.
God is all-powerful, all-knowing, all-sufficient, all-wise, all-loving, all good, timeless, all of everything I need to make it through the day. When pain comes along, it comes by the permission of a good, loving, present God who is working all things together for a greater good—which does not always "feel" good or "appear" good at the present time. We may or may not ever see the outcome or the good He has planned. We may or may not experience relief from pain, disease, hardship, duties, exhaustion, addictions fought, or scars carried. We do, however, ALWAYS have God with us. He promises to walk with us, day by day, through whatever comes along.
God's promises provide my hope.
God is holy; He cannot lie. What He promises in His word, He will do. He didn't say He would answer our requests the way we want or give us what we think we need; He acts in the way that is most loving. His ways may never make earthly sense to us—anything we do understand, as fallen and finite as we are, is a gift from the Holy Spirit.
Let's Get Out of His Way
God promises to be our refuge, our strength, and our confidence (Psalm 9:9; 31:4; 46:1–11; Proverbs 14:26; 18:10). That means we can run out of our human strength and hope quite often, but when we come to the very end of ourselves, He steps in. Let's get out of His way.
None of us knows how next year will unfold. Inevitably, there will be losses too big, hurts too deep, pain too great for you to handle alone. How about stepping aside and making room for God to step into your life, to change your perspective, and to be your refuge.
Perhaps you have never met Jesus Christ or known Him as your personal Lord and Savior. Before today ends, I urge you to invite Him into your life as the keeper of your soul. He knows exactly what you need this very moment. Give your heart to Him . . . fully.
Let Me Hear from You
Finally, I would love to hear your perspective on this past year—what you have endured or what you may be struggling with now. Perhaps you feel God has been absent, and the pain is so great you cannot trust Him right now. I would love to listen and to trust for you. Maybe there are reflections of His goodness. Would you tell me about them? Let's celebrate together! After all, magazines and food fests cannot provide what Jesus Christ alone can provide. Let's place our focus on Him.
You can leave a comment by clicking here.