What first comes to mind when you hear the word season?
I first think of the seasons of the year . . . summertime and swimming pools, fall leaves and football games, winter as a wonderland, and April showers bringing spring flowers.
Each season holds memories we cherish. Each season carries with it moments of change. And each season takes on a unique character to every person.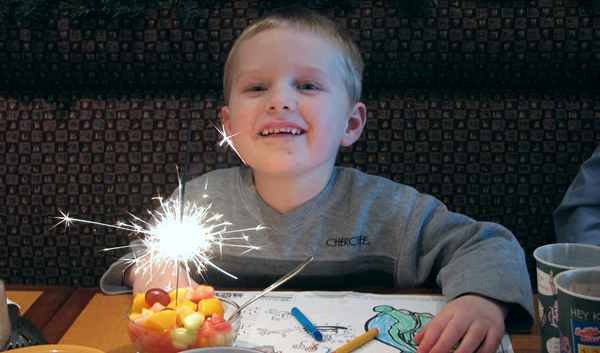 There are other seasons we could name . . . seasons of grief, seasons of change, seasons of letting go, or seasons of looking up. These seasons in us have no annual date or length of time.
Not long ago, I found myself in a season very common to caregivers . . . one of fear and change. Can you recall a season of fear, pain, sadness, or chilly indifference?
Years ago I recall walking through San Francisco's Fisherman's Wharf feeling the frigid wind gusts amidst the dense fog that covered the bridge and enveloped the coastline. I wondered if those gales ever relented and the fog ever receded to give the community a break. Chilly winds and dense fog represent well the feelings of disappointment, shattered dreams, deaths of loved ones, terminal diagnoses, or incurable disabilities—flurries of chaos surrounded by a damp fog of tears.
We easily forget that our sovereign God is still on His throne, tuning us to His voice in some way which leads to a deepening of our faith. Fear can cast a daunting veil of darkness, which is why we need others to help us see light.
I've learned that we all need reminders of God's presence, His prevailing goodness, His powerful strength, and His purposed plan.
A Poem of Encouragement and Hope
The following poem was sent to me by a friend who said she felt that the Lord wanted me to have it. What a significant ray of hope!
I read it as a caregiver, then as a child. It reminded me that God watches over my life and is intimately acquainted with my soul. He is intimately acquainted with you as well. I share this poem with you as a friend; may it bring you encouragement and hope.
When You Thought I Wasn't Looking
by Mary Rita Schilke Korzan
When you thought I wasn't looking,
I saw you hang my first painting on the refrigerator,
and I wanted to paint another one.

When you thought I wasn't looking,
I saw you feed a stray cat,
and I thought it was good to be kind to animals.

When you thought I wasn't looking,
I saw you make my favorite cake for me,
and I knew that little things are special things.

When you thought I wasn't looking,
I heard you say a prayer,
and I believed that there was a God to talk to.

When you thought I wasn't looking,
I felt you kiss me goodnight,
and I felt loved.

When you thought I wasn't looking,
I saw tears come from your eyes,
and I learned that sometimes things hurt,
but it's alright to cry.

When you thought I wasn't looking,
I saw that you cared,
and I wanted to be everything that I could be.

When you thought I wasn't looking,
I looked . . .
and I wanted to say thanks for all the things
I saw when you thought I wasn't looking.[ref]When You Thought I Wasn't Looking copyright © 2004 by Mary Rita Schilke Korzan. All rights reserved. Published by Andrews McMeel Publishing, LLC, an Andrews McMeel Universal Company, Kansas City, Missouri.[/ref]
Let Me Hear from You
Maybe you've been in a long season as a caregiver, as one in need, or as someone who is wondering if God has a good purpose in your life.
Question: What kind of season are you are in? I would cherish the opportunity to remind you of God's intimate, eternal presence. You can leave a comment by clicking here.