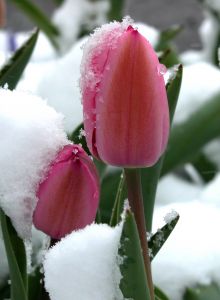 The holiday season is here again. During the holidays, people do a lot of wishing. But I'm not talking about wishing for gifts or toys. The kind of wishing I'm speaking of refers to deeper longings for something different, something better. Often, we long for relief from painful circumstances, restoration of broken relationships, the ability to once again visit with a loved one who has died, healing of physical or emotional dysfunction, or release from hurtful memories that seem more dreadful during the holidays.
Having wished much over the years, I have learned something essential about my desires. Like signposts, they point to the deep needs that only God can touch. Healing does not always mean that our wishes come true. It means that we trust Christ with our need for relief, restoration, or repair and allow Him to walk with us through the growth process. No one can buy comfort, endurance, courage, wisdom, or empathy. These character strengths are necessary when loss, pain, and loneliness strike. But hope will prevail when we seek Christ—the only One who can meet our deepest needs.
Hope and Encouragement from God's Word
The LORD will guide you continually,
And satisfy your soul in drought,
And strengthen your bones;
You shall be like a watered garden,
And like a spring of water, whose waters do not fail. (Isaiah 58:11 NKJV)
Let Me Hear from You
I would love to hear from you this season. I encourage you to offer your wish list to Jesus. He promises to provide you with the strength to trust Him.