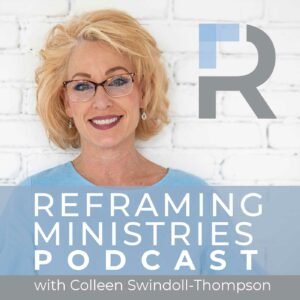 Kelli Anderson knows what it is like to live with the gift of Autism. She has been doubly blessed with two sons on the spectrum. As this month of Autism Awareness begins, listen in as Colleen and Kelli discuss what it is like to live real life with Autism: the parenting surprises, marriage struggles, and challenging lessons learned while on a church missions trip with the youth group.
Join us as we take a glimpse into life on the spectrum.
Show Notes:
Connect with Kelli Anderson and the Life on the Spectrum Book page on Facebook.
Purchase Life on the Spectrum – Faith. Hope. Love. Autism.
Read more about Kelli Anderson and purchase her first book, Divine Duct Tape.
Listen to Jeremy Camp's song Let It Fade, quoted by Colleen, on YouTube or Spotify.
Want more? Subscribe at the bottom of this page to our Reframing Ministries weekly articles and monthly podcasts delivered right to your inbox full of help, hope, healing, and humor for people, just like you and I, walking through pain.