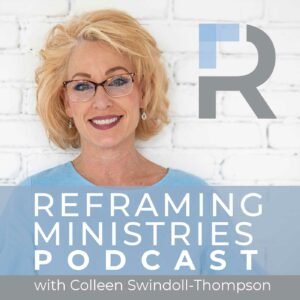 It's a parent's fear, an educational nightmare, a massive political agenda, the subject of heated church conflicts, an American epidemic, and more. Autism. Since 2000, multidisciplinary research has helped us treat vast variations of autism, but research can't fix autism. In many ways, "fixing" autism shifts our focus away from an essential human need . . . an eternal perspective. We seek treatments and therapies with heroic motivation and blame God when nothing changes.
Has anyone ever considered autism may be allowed by God because of the way it can revolutionize our "typical" lives? Reframing autism begins with an eternal perspective, calling us to seek Him and learn His ways as we care for those with differences. In this interview, Emily Colson speaks about caring for her adult son, Max, who has autism.
She also talks about how God continues to reveal her need for Christ and how to reframe her life by embracing autism.
Autism may not be a challenge in your life . . . but I'm confident something in your life is challenging you right now. The best news is that Christ promises peace to those who turn to Him. What may appear to be a tarnished, old silver cup carries immeasurable value because of who owned the cup; the same is true with our Savior. It's time—TODAY—to reframe your perspective on how we view and value human life. Here are some verses to provide hope:
"I am leaving you with a gift—peace of mind and heart. And the peace I give is a gift the world cannot give. So don't be troubled or afraid" (John 14:27).
"I have told you all this so that you may have peace in me. Here on earth you will have many trials and sorrows. But take heart, because I have overcome the world" (John 16:33).
No, despite all these things, overwhelming victory is ours through Christ, who loved us (Romans 8:37).
Listen in as we revisit this conversation between Colleen and Emily.
Show Notes:
Check out Emily Colson's website to get information on speaking, resources, and additional information related to Emily Colson.
Let Me Hear from You
You can leave a comment by clicking here.
Want more? Subscribe to automatically receive our latest podcast full of help, hope, healing, and humor from and for people walking through pain.