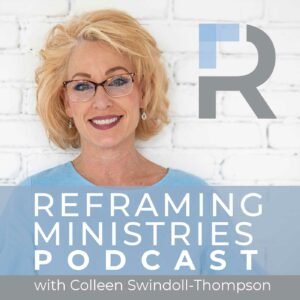 Any woman expecting a child will tell you their greatest hope is to have a healthy child. Diane Dokko Kim was no different; she prayed and prepared for the baby God was knitting together in her womb. When Diane delivered Jeremy, he appeared healthy and their home was filled with joy.
As the months unfolded, Diane began to notice differences in Jeremy's development. Her greatest fears were confirmed in August of 2004: multiple life-long diagnoses that destroyed the life she expected.
In this episode, Colleen talks with Diane about walking through the rubble of shattered dreams, wrestling with God, grief and isolation, fear and loneliness, anger and frustration, and what spiritual recovery looks like when life isn't what you expected. If your faith has been shaken in any way, you will find hope, help, and how to heal in this conversation.
Diane Dokko Kim has written about her journey in her book, Unbroken Faith: Spiritual Recovery for the Special-Needs Parent. Learn more at her website, dianedokkokim.com.