Guest:
Sandra Glahn
Dr. Sandra Glahn is the owner of Aspire Productions. A professor in the Media Arts and Worship and Pastoral Ministries departments at Dallas Theological Seminary (DTS), she is the author or coauthor of more than twenty books. She also blogs every other Tuesday on the Engage blog for women in Christian leadership at bible.org.
Long before she pursued higher education, she worked as a publications editor in the financial services industry to put her husband through grad school. There she had a boss who believed she could write, so he sent her to study with a best-selling writer. That mentor encouraged her to improve by freelancing, offering her work to the scrutiny of a broad group of readers. The red pens of other editors, painful as they were, helped her to excel.
Eventually, she opened a freelance writing business with clients such as Barney and Friends (please, don't hold that against me) and went to seminary. All these years later, she has the privilege of serving as editor-in-chief of a full-color magazine, calling herself an author, and teaching graduate students. Her course topics range from creative writing and writing for publication to women and gender issues to public speaking. She also takes students to Italy every other year for the course "Medieval Spirituality and Art"; and takes students to Calvin College's Festivals of Faith and Writing and of Worship.
She's written or co-written more than twenty books. The subjects she's most passionate about relate to women, gender, and justice. This focus came out of the decade that she and her husband spent going through infertility and pregnancy loss. Their trauma led her to take a closer look at the Bible and its blueprint for marriage, women, gender, the human body, and bioethics. The answers she found drove her to look more closely at the cultural backgrounds that influence texts that relate to these topics.
She loves helping people engage their hearts and minds in these important issues. She also loves helping others explore the biblical texts for themselves and to publish, if they have a passion for sharing their ideas.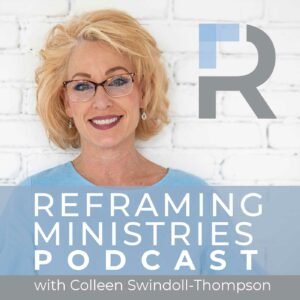 An Interview with Sandra Glahn